Check out our recent media mentions:
Look no further than Atlanta, GA!
 Atlanta Tri Club on IRONMAN March, 2015
Tri Club excellence in the heart of Georgia. The Atlanta Tri Club won the 2014 IRONMAN TriClub Global Championship for Division II (250-399 members). Below, one of the partners with this Atlanta, Georgia based club, Bethany Rutledge, offers her thoughts on what makes the club unique.
Bethany and John on the Chuice blog April, 2015.
"Once we discovered triathlon, our actions, including eating, training, and other lifestyle factors, became performance-centric instead of for a general, vague goal of better health. When your goal is performance it tends to make a lot of other factors fall into place and not seem like hardships."
Energy Lab Workout featured in Triathlete Magazine Online August, 2014
"This is one of those workouts where you are asking your body for an all-out effort," Rutledge says. "The fun part is the gamefication. The results are easy to track, you can play this game whenever you're in a pinch time-wise and need to get in a hard effort. After this workout you will definitely not be asking whether you made the most of your available hour!"
Energy Lab Awarded "Best Cycling Studio"
Energy Lab nominated and WINNER of"Best Cycling Studio" in Best Self Magazine's Best of Atlanta 2013. Bethany nominated for "Best Cycling Instructor" in Best Self Magazine's Best of Atlanta 2013
Then it's time to start training!

Energy Lab Cycling Workout featured in Triathlete Magazine Online, Summer 2013!
"This week's workout comes from coach Bethany Rutledge, the Atlanta Triathlon Club Coaching Director and Energy Lab Fitness Program Director. Her power-based cycling workout will help you maintain constant pedaling—a limiter for many riders who ride primarily in groups or in a busy area. "When riding outdoors, even with minimal stoplights and traffic obstructions, you get dozens of micro breaks whether it's from avoiding a pothole or coasting the downhills," Rutledge says. 
Energy Lab as a Featured Fitness Center in Buckhaven Magazine, Fall 2012
" Energy Lab strives to design a customized experience from the moment you walk in the door. First, the bikes can be set up perfectly to match your unique characteristics. You can either use the Cycleops 400 bikes or bring your own bike and use it with one of the Computrainers. Workouts are completely personalized; they determine your baseline stats and every workout you do is targeted to help you grow and improve."
Kona Bound From Florida, IRONMAN Online, 2012
"Bethany Rutledge (W30-34) is a runner at heart so, when a hip injury thwarted her qualifying attempt earlier in the year, a bit of doubt started to creep into her thoughts. The goal in Florida was to come off of the bike in the top 15 of her age group so she could get going on the run believing Kona was within reach. Come mile 16, Rutledge was in survival mode, but still managed her best Ironman run split ever."
Wahoo Kickr Commercial 2012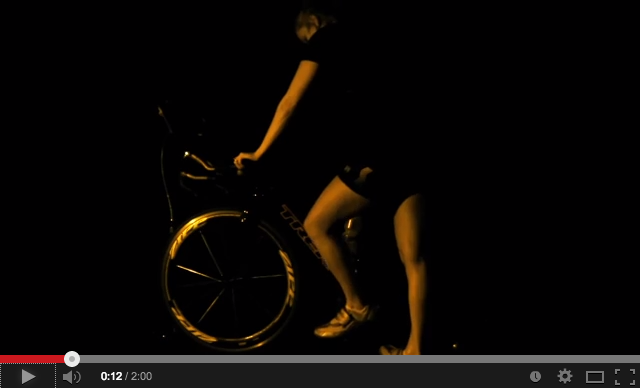 (Visited 8 times, 1 visits today)